We understand identifying and attracting senior clinical, technical and executive talent can be costly and time-consuming.
Power-4 has developed a unique approach, backed by industry analytics, to quickly identify and deliver senior professionals at a lower cost than traditional executive or contingent search programs.
Once engaged, our experienced sourcing teams are fully integrated with your HR/TA team to efficiently target both passive and active talent, delivering proven results that include hundreds of qualified candidates and multiple hires for our clients.
Under a monthly retainer, we work exclusively with companies' senior leadership, key business stakeholders and front-line talent acquisition professionals to drive your customized value proposition to a targeted group of passive candidates, engaging, vetting and delivering the right people for each job.
This integrated model not only eliminates fees "per hire" - it eliminates additional contingent fees for related hires while building a future pipeline of talent.
Contact us today to help you build your team.
RETAINED SOURCING PROCESS
​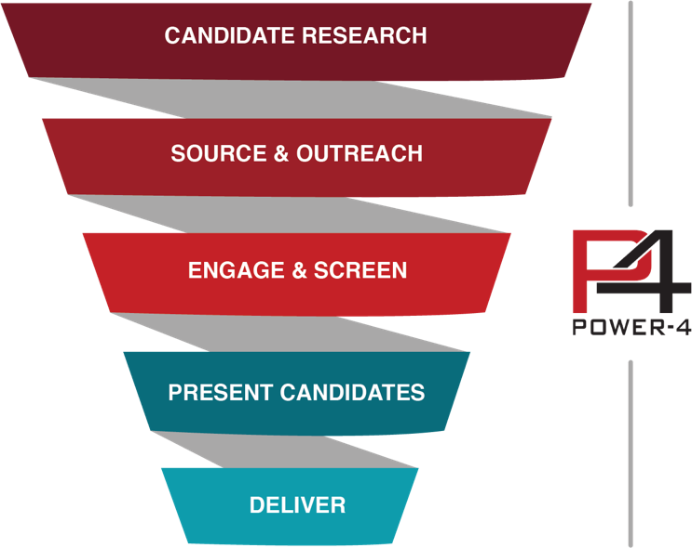 ​
​
​
​